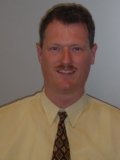 My name is Marcel Koster and I was born on December 7th 1961. I'm married with Louise and we have 3 children, Natasja (09-09-1993), Jeroen (22-10-1996) and
Marije (22-10-1996).


I like to get in touch and communicate with other Christians all over the world. That is the reason I made this site in English. For me, it doesn't mather if you agree with my points of view. We are all related through Christ Jesus. I'm interested in your points of view about the subjects on this site, so don't hesitate to write me an e-mail.

Because English isn't my mother language it is likely that not all the tekst is correctly written. You can e-mail me suggestions to improve the text if you want. I appreciate that.

Here's a link to the site of the church we visit.
- Pentacostal Church Sjaloom (Dutch)
- The genesis of the Pentecostal Movement
- De Pinksterbeweging in Rusland.